Teabowl Exhibition
3/9/2018
It is a pleasure to be exhibiting in The Teabowl: East and West, being held at Lacoste Gallery, Concord, MA. This exhibition showcases an international grouping teabowls, and runs from March 01 – 30, 2018. These are the two wood fired kurinuki chawan I have in this show…
http://www.lacostegallery.com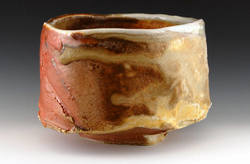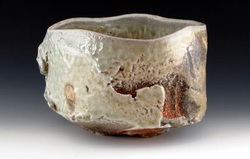 ---
Tea Bowl Lecture
3/2/2018
Last evening (03-01-2018), Dr. Bonnie Kenske (UK), artist, writer, and author of "The Tea Bowl: East and West", presented the first of several gallery lectures here in the US at Lacoste Gallery (Concord, MA). I was unable to attend, but did watch it on the live Face Book stream, and what a pleasant surprise to see my chawan flash up on the screen!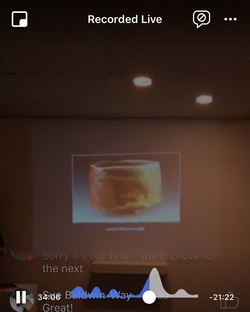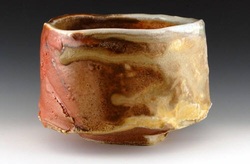 ---
San Angelo National
3/1/2018
The wood fired "Bud Vase" shown below was selected for exhibition in the 22nd San Angelo (TX) National Ceramic Competition, San Angelo Museum of Fine Arts, which runs April 20th - June 24th, 2018. The juror, Peter Held, selected 111 works by 103 artists from a total of 865 pieces submitted.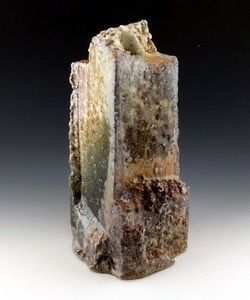 ---
Cavin-Morris Gallery, NYC
2/28/2018
It is a great pleasure to now be associated with Cavin-Morris Gallery, located in the Chelsea district of New York City. This is a top-notch gallery for contemporary ceramics, both functional and non-functional, showing work by Western ceramic artists, as well as works by artists from Japan, Korea, and China. A link to my work that is currently available through the gallery is active in the News Heading above.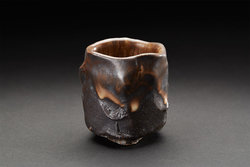 ---
TEA
1/20/2018
The following wood fired pieces will be shown in TEA II, an exhibition of ceramic vessels used in the many aspects of making, serving, and drinking tea. It is being presented by Schaller Gallery, 210 State Street, Saint Joseph, MI, and will run February 5th - March 3rd, 2018.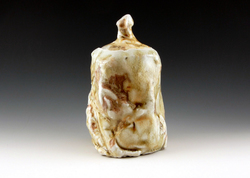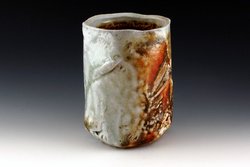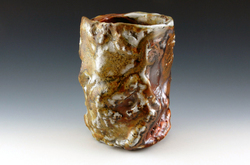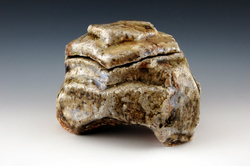 ---
International Cup
1/9/2018
This wood fired kurinuki sake cup will be exhibited in International Cup 2018, being held February 4th - 23rd at the Clay Studio of Missoula, 1106 Hawthorne Street, Missoula, MT.