Crosscurrents
6/16/2018
I have been invited by Chris Gustin to participate in Crosscurrents: Movements in Contemporary Ceramics, an exhibition he has currated and being held at Highfield Hall, located in Falmouth, MA. Exhibition dates are June 24th - September 3rd, 2018. I will have this woodfired kurinuki chawan in the show...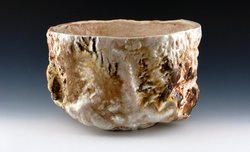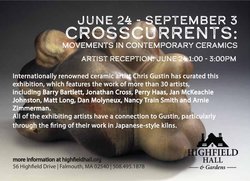 ---
Yunomi Invitational
4/30/2018
Its always a pleasure to be invited to participate in AKAR Gallery's Yunomi Invitational. This will be their 12th year hosting what is certainly the premier yunomi show in the USA. It opens May 18th, online, at 10:00 am CST. These are the five wood fired kurinuki yunomi I have in this year's exhibition: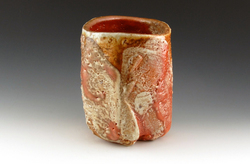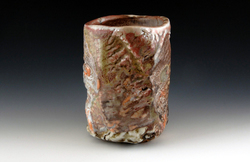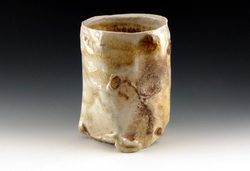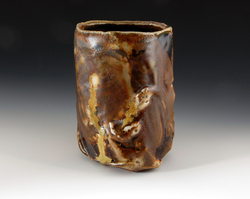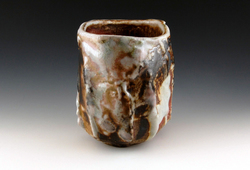 ---
International Tea Bowl Exhibition
4/26/2018
It is an honor to have been invited to participate in an international tea bowl exhibition at The Stratford Gallery (UK) in November of this year. There are five others from the USA: Chris Gustin, Mitch Iburg, Akira Satake, Jeff Shapiro, and Jack Troy. What fabulous company to be associated with!
This is one of the wood fired kurinuki chawan I will be exhibiting...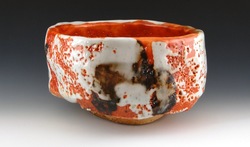 ---
Tokkuri Invitational
4/16/2018
I have been invited to be part of the exhibition Shibori/Tokkuri: Virtuosity and Chance in Two Art Forms, being shown at The Island Gallery, located in Bainbridge Island, WA. The opening will be Friday, May 4th, 2018. These are two wood fired kurinuki sake flasks that I will be exhibiting...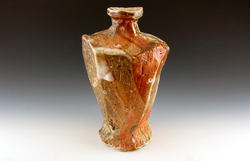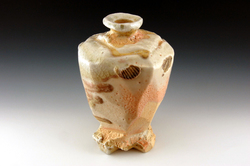 ---
Summer Residency
4/2/2018
I am thrilled to have been awarded a residency at STARworks for this summer 2018. Not only will I be back in my old stomping grounds…I lived in the Seagrove, NC area for 18 years…but I will have the time and space to work on new ceramic endeavors, utilizing the native NC wild clays that are produced there.



---
Contemporary Clay
3/24/2018
This wood fired vase was recently selected for exhibition in Contemporary Clay 2018, being held at The Western Colorado Center for the Arts, Grand Junction, CO. The exhibition runs May 11th - June 23rd, 2018.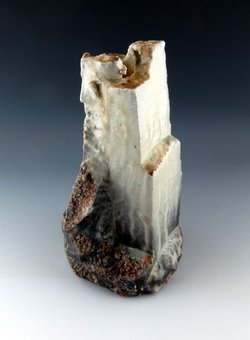 ---
Atmospheric
3/24/2018
The wood fired "Sake Cup" shown below was selected for exhibition in Atmospheric, a show dedicated to vessel-based and sculptural works fired in atmospheric firing types (wood, reduction, raku, pit or salt/soda firings). It is being held at the Clay Center of New Orleans, New Orleans, LA, and runs May 4th - 26th, 2018.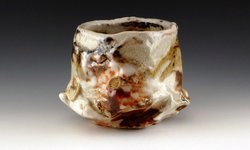 ---
Teabowl Exhibition
3/9/2018
It is a pleasure to be exhibiting in The Teabowl: East and West, being held at Lacoste Gallery, Concord, MA. This exhibition showcases an international grouping teabowls, and runs from March 01 – 30, 2018. These are the two wood fired kurinuki chawan I have in this show…
http://www.lacostegallery.com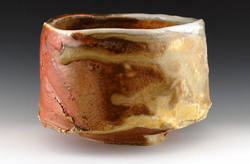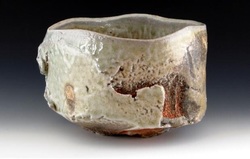 ---
Tea Bowl Lecture
3/2/2018
Last evening (03-01-2018), Dr. Bonnie Kenske (UK), artist, writer, and author of "The Tea Bowl: East and West", presented the first of several gallery lectures here in the US at Lacoste Gallery (Concord, MA). I was unable to attend, but did watch it on the live Face Book stream, and what a pleasant surprise to see my chawan flash up on the screen!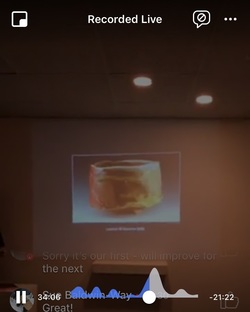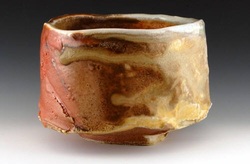 ---
San Angelo National
3/1/2018
The wood fired "Bud Vase" shown below was selected for exhibition in the 22nd San Angelo (TX) National Ceramic Competition, San Angelo Museum of Fine Arts, which runs April 20th - June 24th, 2018. The juror, Peter Held, selected 111 works by 103 artists from a total of 865 pieces submitted.