June Anagama Firing
7/14/2019

The June firing of Chris Gustin's anagama resulted in some very wonderful pieces. It was an excellent firing for everyone involved. Here are a few of my works from the firing: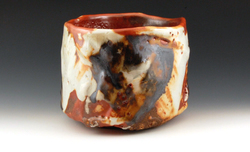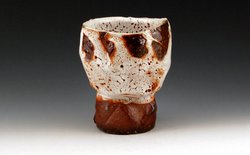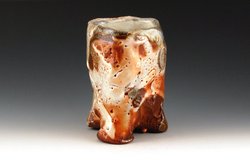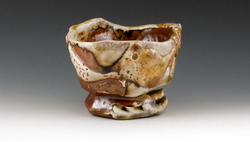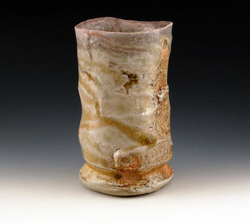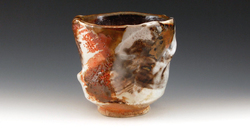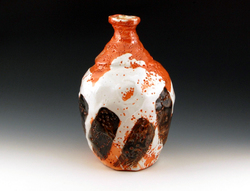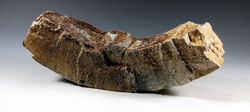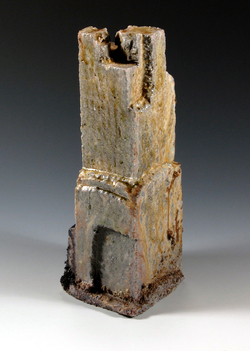 ---
NYC Exhibition
4/4/2019
I will be exhibiting in a group show, April 25 - May 26th, entitled "Rough Stuff: A Celebration of Wild Surface". This exhibition will be at Cavin-Morris Gallery, located at 210 Eleventh Avenue, Suite 201, New York, NY. These are two wood fired pieces that I will have in this show.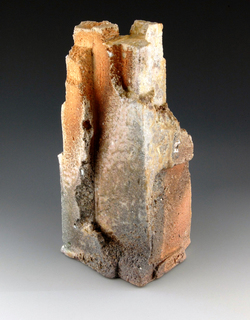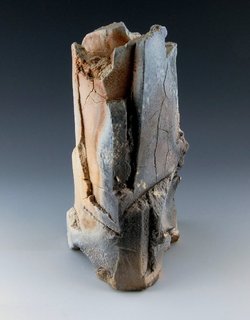 ---
Sushi, Sake, Tea
3/7/2019
I have been invited to exhibit in Schaller Gallery's (Saint Joseph, MI) upcoming exhibition "Sushi, Sake, Tea", which opens this coming April. My work will include three small sushi plates paired with chopsticks rests, four sake cups, and one sake flask. These are two of the pieces that will be shown.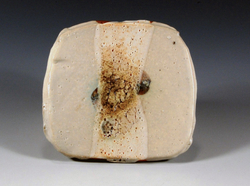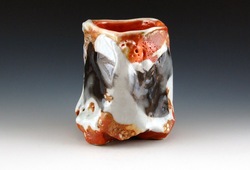 ---
National Clay Exhibition
2/25/2019
I am always pleased when I have the opportunity to exhibit in my native state of North Carolina, especially if it is where I lived for many years of my life, those two being Greenville, and the Robbins/Seagrove vicinity. This wood fired Ikebana vase will be shown in the "Art of Clay", at the North Carolina Pottery Center, Seagrove, NC. The exhibition is in conjunction with the North Carolina Pottery Conference, and runs March 3rd - June 15th, 2019. An opening reception is scheduled for Sunday, March 3rd, 1:30 pm - 4:30 pm, and the public is invited to attend.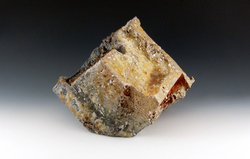 ---
Sake Vessels Exhibition
1/29/2019
I am pleased to be curating my third sake vessels exhibition, this one being showcased at The Stratford Gallery in the UK. The exhibition will be titled, "The Sake Vessel: Contemporary Interpretations", and is slated to open mid-November of this year (2019). It will include 35 ceramicists from six countries, and there are plans to publish a full color exhibition catalog.

Here is the list of artists exhibiting:

USA

Joe Bruin

Rob Fornell

Anthony Gaudino

Mitch Iburg

Lucien Koonce

Dick Lehman

Kristin Muller

Tim Rowan

Akira Satake

Jeff Shapiro

Hitomi Shibata

Takuro Shibata

Mike Weber

UK

Eddie Curtis

Margaret Curtis

Lisa Hammond

Akiko Hirai

Phil Rogers

Sim Taylor

Sweden

David Louveau

New Zealand

Elena Renker

Aaron Scythe

Japan

Watanabe Akihiko

Ikeda Asato

John Dix

Tomoo Hamada

Shigemasa Higasheda

Osamu Inayoshi

Mami Kato

Hiromi Matsukawa

Ken Matsuzaki

Richard Milgrim

Yoca Muta

Koichi Nishi

Germany

Uwe Lollmann